My Family Tree Produces Rotten Fruit
Specifically, my daughter and grandbaby. My daughter, the cheer brat. Her daughter, the yorki-poo-brat: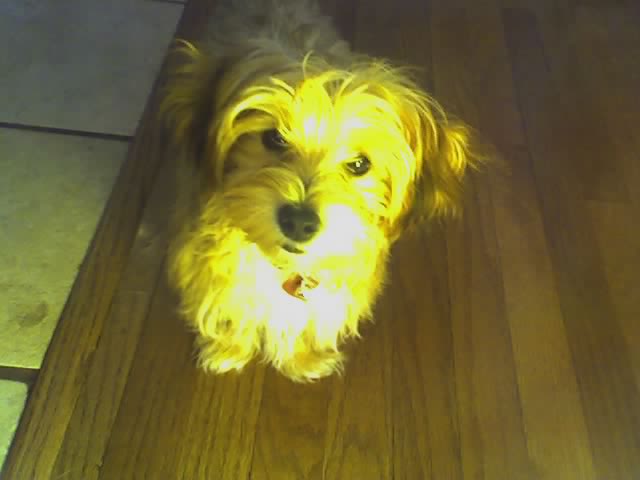 I know, she's cute. Adorable, even. And it's a @#$% good thing, because the furball has trashed my floor.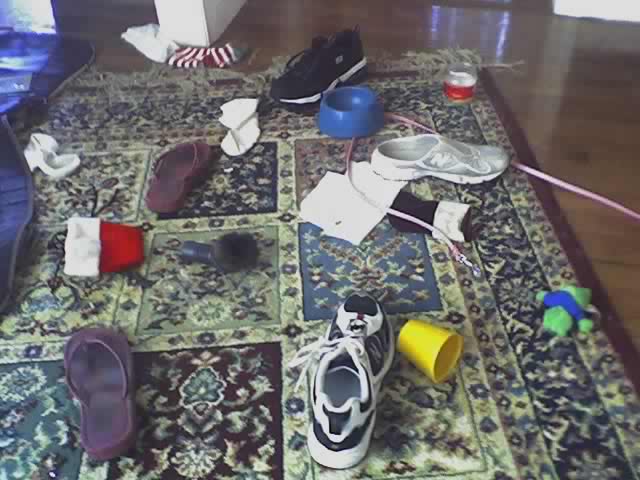 Of course I love her. The furball is my first grandbaby. Priss is having all kinds of fun labeling me "Grandmom."
Only...I don't like it. I know the real grandmotherly days are still years AND YEARS off, but I should go ahead and claim the nickname. I think I like Grams. (Yes, meaning if you add marshmallows and chocolate, I'm a yummy treat, but I wasn't going to go there...)
Now, I must go. I am shamefully addicted to American Idol.

Show Comments »
I'm Still In The Realm of the Psuedo-Living
Thank you for the texts, calls, hostile takeovers...
For the past several months I have been taking a hellish, online, seemingly neverending brokerage course. I finally finished it. [applause here.] I still have the state exam to contend with, but a huge burden is lifted just having the coursework over with.
See... I have personality afflictions.
I am a strategic planner. A brainstormer. A thinker, not a doer, not a yesman. A bum, really. A bum with good intentions.
All that to say this: I had this great idea over a year ago. I wasn't alone. It's a common blogthought. Many of us have decided that the best part of blogging is the meets, right, right? So I thought we should have a site dedicated to future meets, prior meets, blackmail pics, calendars, fun times, non? Prob: I am a bum with good intentions, remember?
Therefore, I have the following dusty url up for adoption:
Take it. It's yours. It's free. I humbly ask to be favorably linked, perhaps even given a spare set of keys. But clearly I cannot be in charge of site sustenance. This place is already on life support. Any site-builders out there?
Show Comments »