My Family Tree Produces Rotten Fruit
Specifically, my daughter and grandbaby. My daughter, the cheer brat. Her daughter, the yorki-poo-brat: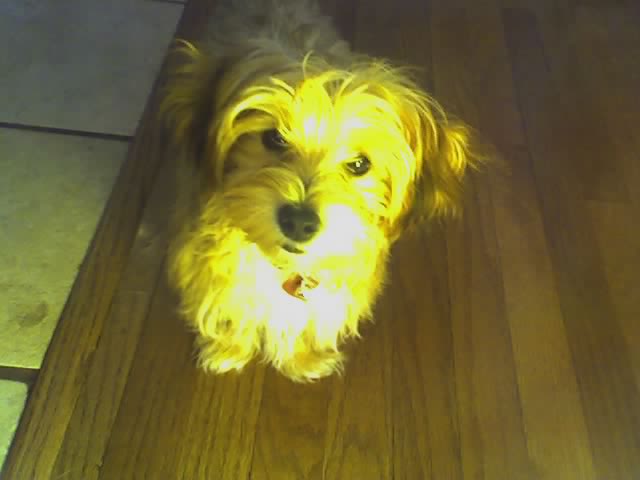 I know, she's cute. Adorable, even. And it's a @#$% good thing, because the furball has trashed my floor.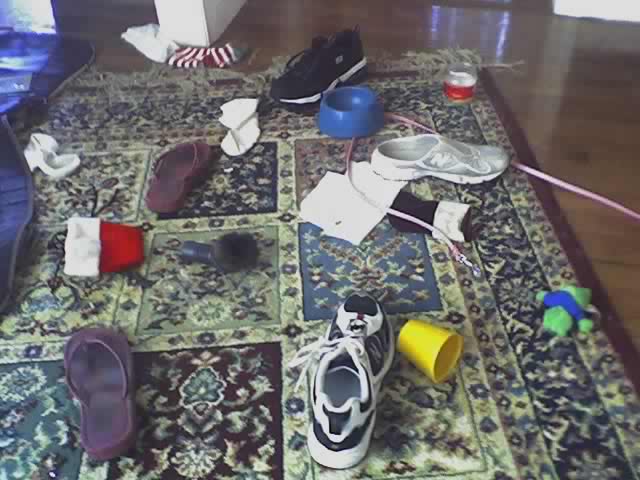 Of course I love her. The furball is my first grandbaby. Priss is having all kinds of fun labeling me "Grandmom."
Only...I don't like it. I know the real grandmotherly days are still years AND YEARS off, but I should go ahead and claim the nickname. I think I like Grams. (Yes, meaning if you add marshmallows and chocolate, I'm a yummy treat, but I wasn't going to go there...)
Now, I must go. I am shamefully addicted to American Idol.