Ah, Now I Get It
I have wondered what on earth could be the common bond between such a motley assortment as we three. Kindred spirits we are. The flirt, the flirthater, and the metro. She who neglects her blog, she who speaks her mind with wild abandon, and he who waxes eloquent with a language his own.
Not having discussed our newborn dysfunctions, I did not know our common bond. Nor did they...until now.
The master fessed first, followed by my gurl, and now tis my turn. I too was plucked directly from the womb, all eight pounds, thirteen ounces of me. By appointment.
I too was unable to enjoy the lovelies of breastmilk (as my system rejected it), meaning I was fortunate enough to sample the sweetness of soy at a very young age.
I too had the round head. Pretty round head? Heh. I was U.G.L.Y. Saying that I looked like a ruddied up linebacker was being kind.
In fact, at the age of twelve, I went to visit my great grandmother in Memphis. It took her a moment to mentally find my place on the family tree, and then she realized, and declared with relief, "Oh! You're turnin' into a niiice-lookin' young laday! But my gawd you was an uglay babay..."
And so without further adieu, I introduce you to the founding members of a very unique support group. (And might I suggest that the first "group" field trip be Venice, to visit those canals that we so long for.)
I wish I had a picture of all of you wonderful peeps, but I was not quite the shutterbug a couple of weeks ago that I normally am. Know that you are valued.
As for these two, may they always carry their cell phones on them at all times, as I would be lost without them: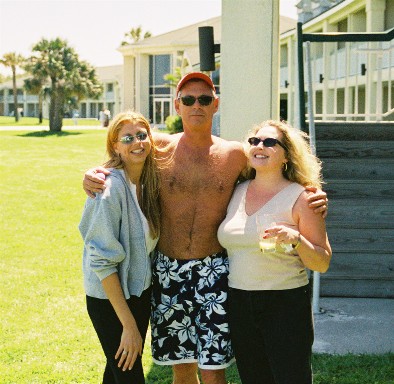 Show Comments »