Call Me Pimp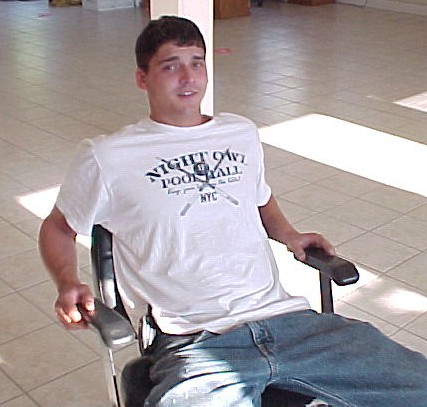 I'm pimping out this fella. He has horrible taste in women, so I've decided an internet hunt couldn't possible hurt. Besides, I've decided bloggers and readers of bloggers are (for the most part) good people.
Yes, he is looking at me as though to ask, "WTF?" That's okay. I'm his sister. I do what I please. He came by the office to visit me yesterday, and I informed him that I was in charge of finding his next girlfriend.
He's 23, he owns a couple of small businesses, and he no longer has a probation officer. What more could you ask? Oh yeah, he also has depth and charm. (It's thick in the gene pool, and our eyes are brown for a reason.)
If you think this is totally tasteless and breaking unwritten blog-rules, please keep in mind that I don't need to hear what I already know.
Any takers?

posted by Key on
11:48 PM
|
Comments (15)
»
suburban blight
links with:
Sleeping Blogger Xing