Moving Right Along
Velocigod has spoken. I am commanded to draw a pig. I decided to draw a mate for his. Hey, it looked lonely...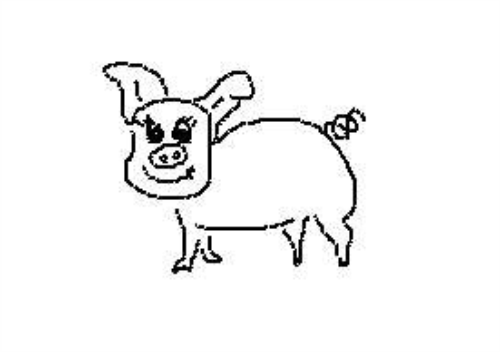 Apparently, I'm both a realist and idealist, a believer in tradition, friendly, analytical, cautious, secure, stubborn and distrustful.
And, of course, the big ears and long tail mean that I'm a great listener and that the quality of my sex life is "WOW!" But then, I may have cheated, having known that information going in!
David gets the hat tip; GO HERE to draw your pig.

posted by Key on
05:21 PM
|
Comments (5)
»
Moogies World
links with:
My Pig
»
Moogies World
links with:
My Pig
»
Round the Fire
links with:
Drawing Piggies