Small Town Afternoon
Our office is located in the heart of our little humble town...and we small towns have our traditions.
Every year, a few days before Halloween, every child in the county is unleashed upon our "downtown" square to loot candy from town merchants.
Today was the day, and the pic doesn't do it justice; it was taken before the event really got started.
Up close, it was a site to behold.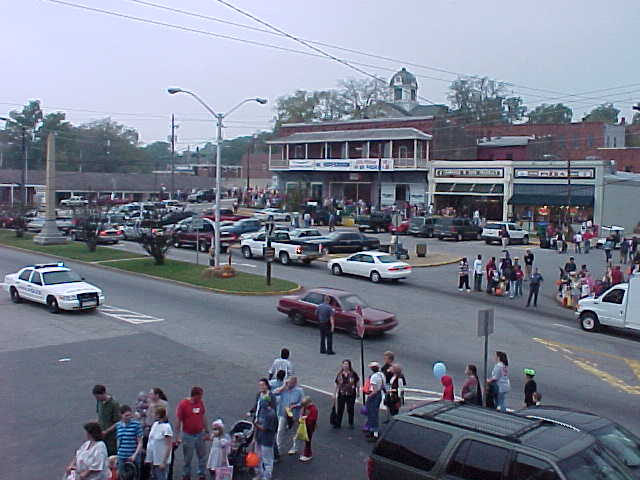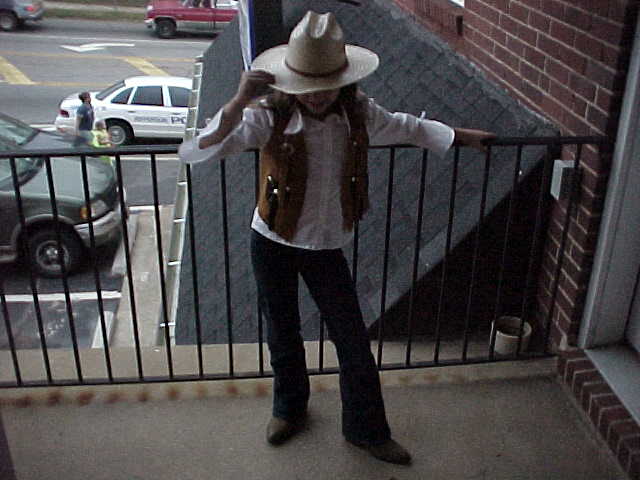 The cowgirl is Miss Priss. And, yes, I am one of those holy psycho over-protective parents, which is why you can't see her beautiful face.

posted by Key on
12:08 AM
|
Comments (2)