Her Primal Purginess Strikes Back!
It all started on December 6, 2003, when Anna put up a seemingly harmless post and link.
Little did she know that when I said "I think I'm gonna have to try it," I meant it: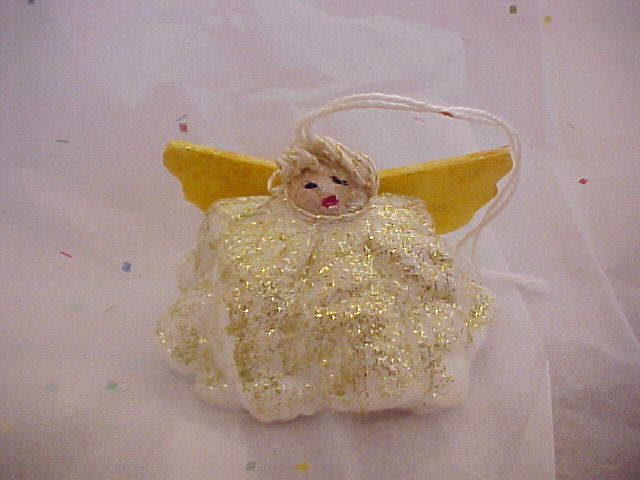 So Toxie, the tampon angel went to live with her Mama on January 19, 2004.
This year, the mother of my child has not forgotten me. Behold! I give you, the TWINS!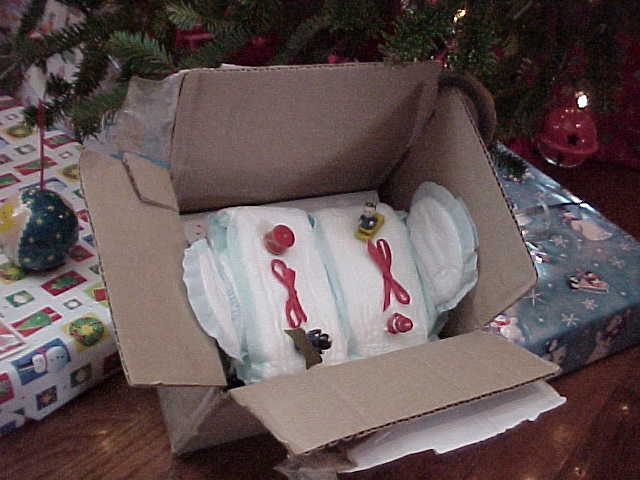 Say hi to Maxie and Paxie! They are new to this world, as they arrived on my doorstep on the eve of Christmas Eve.
The following message from Anna accompanied the little jewels: (in all caps of course, because apparently this is the way the freakish geniuses among us express themselves.)
THIS IS A VERY DISTURBING TRADITION WE'VE BEGUN. HERE'S THE COUSINS OF THE TAMPON ANGEL, TOXIE. THEY'RE THE PERFECT ACCESSION FOR THE HEMOPHILIAC BOZO CROWD. -Anna
Oh, ya gotta love her. And she also sent me something really yummy, meaning she's gotta love me too.
The master creator within me is already pondering next year's feminine hygiene ornament. It's still up in the air, but I'm thinking maybe Rudolph, the Red-nosed Douche-bag. What do ya say Anna? Would he be a welcome addition to the family?

posted by Key on
05:56 PM
|
Comments (8)
»
Gut Rumbles
links with:
oh, bejus!
»
Moogies World
links with:
Procrastination is an art form
»
Moogies World
links with:
The Good Napkins