Like Black Cotton Candy Leftover From Easter
She is beautiful, isn't she?
Isn't it amazing how cats can plant their furry asses in the most retarded places, and then have the nerve to stare at any onlooker as though they are the crudest form of life?
It's like they're freebasing on arrogance. This one in particular. I am hopelessly drawn to her.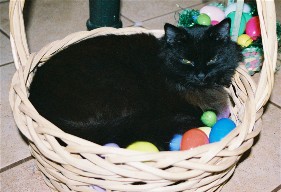 posted by Key on
02:53 PM
|
Comments (4)