Quarkery From My Snail Mail
They who would give religion a bad name are apparently worried about my soul.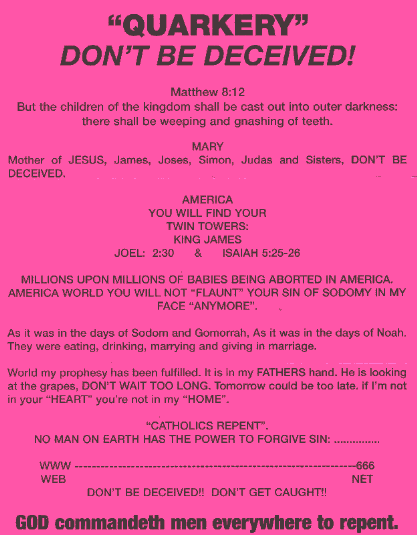 2 questions:
1. WTF is Quarkery? (Other than a light colored coffee bean prob.)
2. Would Exlax help this person?
The pink is a nice touch though. Although, if I were going to be a doomsday proselytizer, I think I'd choose stationery with waves of orange, red, and yellow flickering flames. Oh, and a crimson archaic font. Oh, and I'd dress my kid up like the devil for halloween, and get her to hand them out while trick-or-treating.