Blogger Crossword
I love this link! Had to break my silence!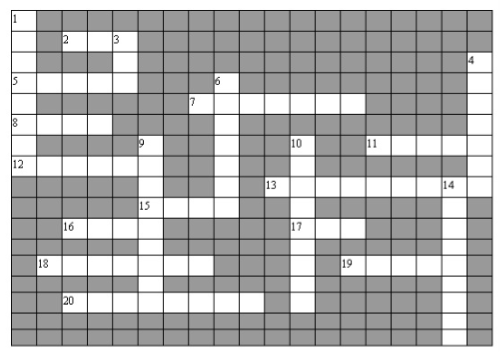 ACROSS
2. Just damn!
5. A loving grouch
7. Omnibus hobby
8. Red-headed step-brat
11. I hear this child moved. Again.
12. The nomad of blogworld
13. The suburban hostess with the mostest
15. My favorite martian, I mean moderate...!
16. Left an impression in Nola (on the sidewalk)
17. My pharmacist
18. My fave P.I.
19. I met him, but I don't really know who he is...
20. Evidence that there is a fountain of youth (backwards)
DOWN
1. My nickname for da blogfadda
3. Blogworld's sweetheart, our nickname
4. Zonk makes these look good
6. Links us with lines through our names
9. PRS home
10. Self-proclaimed deity
14. I'm his "back door girl"
(Forgive me for not placing links within the clues, but I couldn't have it being any more painfully obvious!)

posted by Key on
06:26 PM
|
Comments (8)
|
TrackBack (1)
»
Velociworld
links with:
HUMBLED, BUT EVEN