As Promised
And only a month late... Not bad for me! A bit pixelated, but best I could do to keep the file size down, given I am still using Priss's machine, and I still don't have my beloved pic-formatting software.
This would make a great seven dwarfs go men in black theme, but we got too tall on the end messing up the height pre-req, and we got numba seven awol, disinterested... steps away on the air conditioned side of the hotel room, getting some lap action from a Southern belle. (Oh yeah, got that pic too. That's for later, though.)
Here's the suits: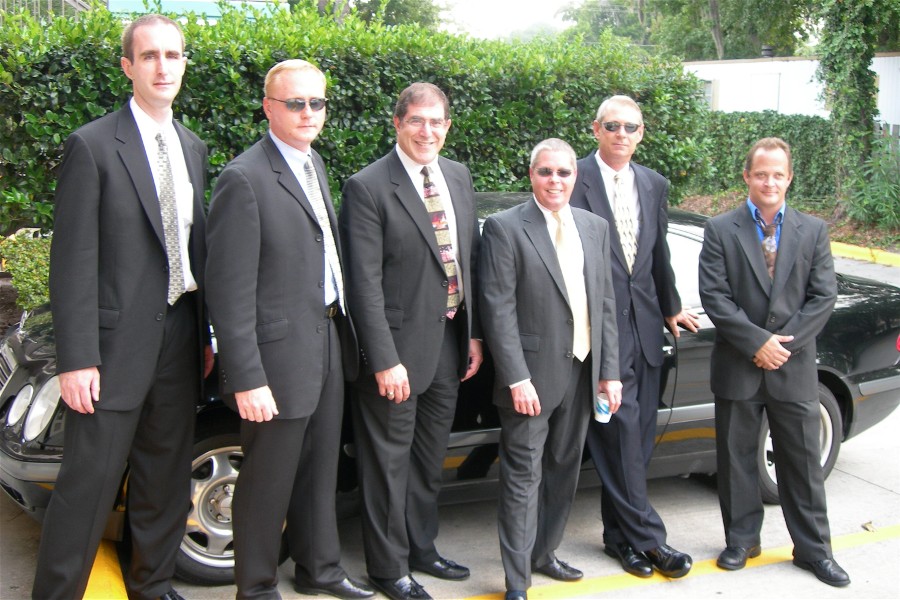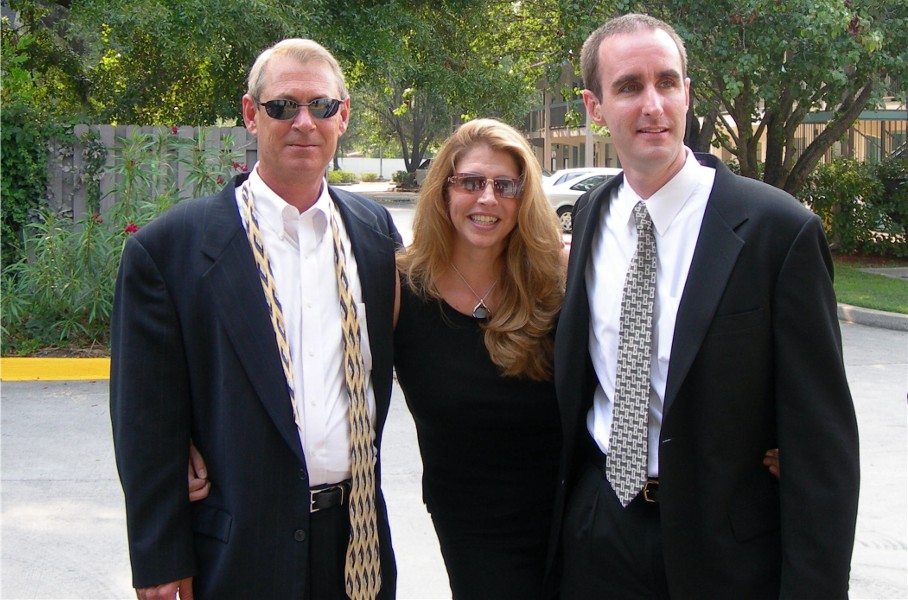 Aren't they lovely? I must admit, I was enjoying the scenery. Not the brightest of occasions, but nice to see that the little devils can be handsome when they want to be. Of course they did bitch and moan during the photo shoot; couldn't wait to get their bum asses into their street clothes. (As evidenced Exhibit V, above left.) But it was nice while it lasted.
footnote: If you are not in this picture - Cat! - it is not because you were underdressed. It is because you weren't in the frikkin parking lot when I dared to pull out the camera! I wasn't my typical shutterbug self, but if only I could share a mental image or two...