Happy Birthday To Me!
Well...Three days late, but the flowers are still alive!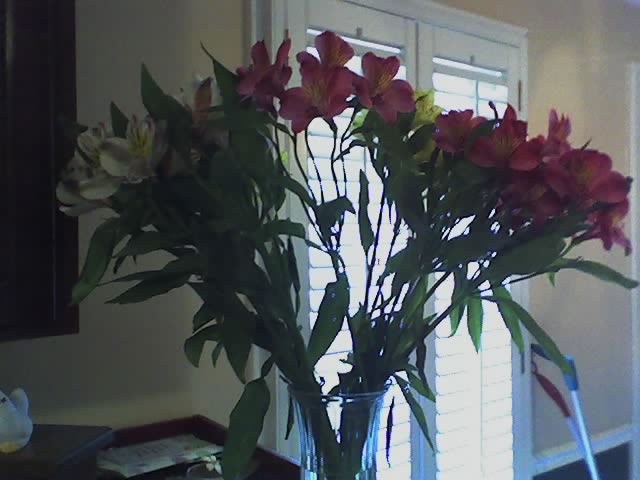 I'm ashamed to admit that I don't know what they are, but they last longer than roses, and are prettier than carnations. I like.
Shrek and I are separated, and, as many of you know, he is living in Tennessee. But he came home to visit Priss last Sunday, and was kind enough to bring flowers for my birthday.