Chewy-Do Delight
This is Priss's baby, my first grandbaby with her new weiner chewy-do, which she found in her stocking Christmas morning.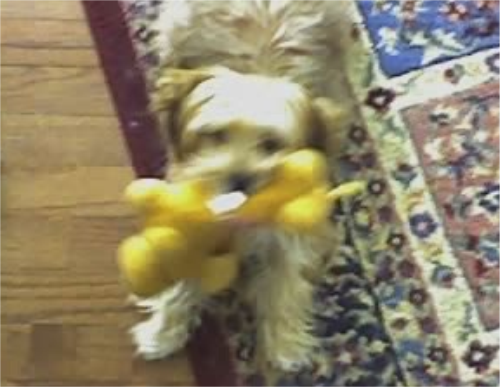 That is all. Just being a proud Granma-ma, showing off a pic. I know. Not in focus, but an honest depiction. She doesn't hold still, and is not much more than an orange fur-blur to us either, so best I could do.
That said...isn't she adorable?
(So what if my favorite area rug smells like pee-pee...)