Putt Putt for the Fun of it!
Since I'm six years behind in scrapbooking, the blog will have to do. So uh, here's the only PG pic; the rest are in the extended entry.
The venue: Gatlinburg, TN. Putt putt. Vman, mystery blogger, Key.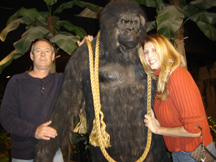 In the extended entry? Um, well, Vdaddy gets distracted easily.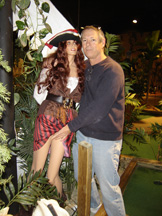 As for the crime of molesting a putt putt mannequin, I found the perfect punishment at Ripley's: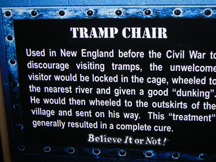 That's all I have to say about that. I will make a promise to you all....I'll try not to leave this at the top of my page indefinitely. My Christmas gift to you.