Confession
Apparently, half of the hits I earn on a daily basis are thanks to Image Googlers hitting the 'ol blogspot pad.
I have a large catfish pic (lifted off of the Kimmer Show) to thank for this phenomenon: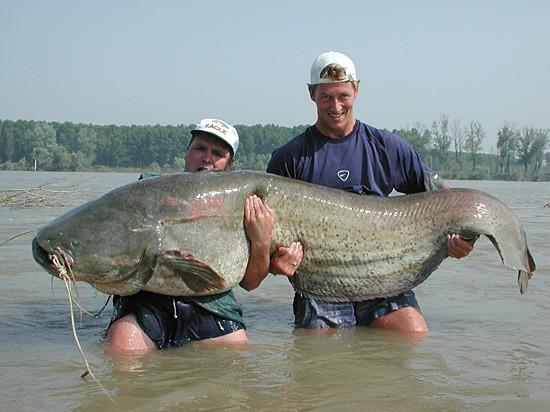 Perhaps I am presumed to have an answer as to the origin of this scaly beast.
Very well. Full disclosure.
I don't know how he could have gotten so sloppy as to have taken in witnesses, but I have a dear ol' friend who has Daryl Hannah type qualities when he hits water.
He goes out for a swim, makes his secret transformation, and is unfortunately occasionally spotted, or even reeled in.
Once he is pulled to shore, however, his nekkid tattooed ass gets up and walks away, leaving the scolded, barbed and bewildered fisherman with only their pics and their urban legends.
So, next time you see a six foot Catfish skinny-dipping in a local lake, let him be, lest you incur his wrath.
(Now, you can take that as the nekkid truth, or you can opt for the more boring explanation. Your call.)
posted by Key on
03:01 PM
|
Comments (5)