Good ol Rocky Top
My time has been divided of late, as I have been burning a 400 mile path between my home and the site of the new biz. And I must confess...
More than the land of that neverendering ditty, more than home of the baby-aspirin-orange tees, Tennessee has some of the most beautiful landscapes that I have ever laid eyes on: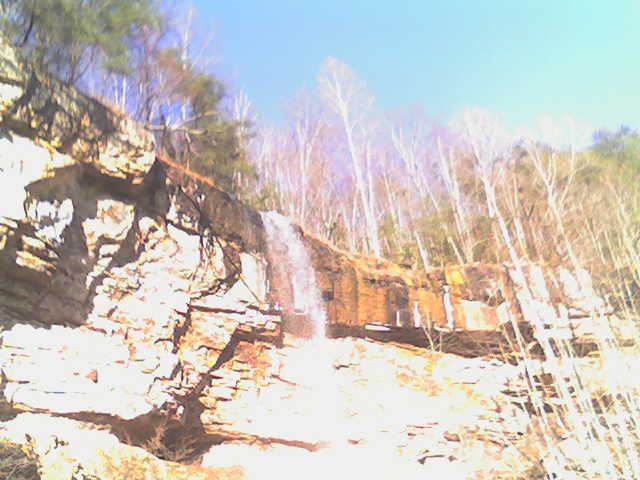 Scenery from the road, state Highway 111.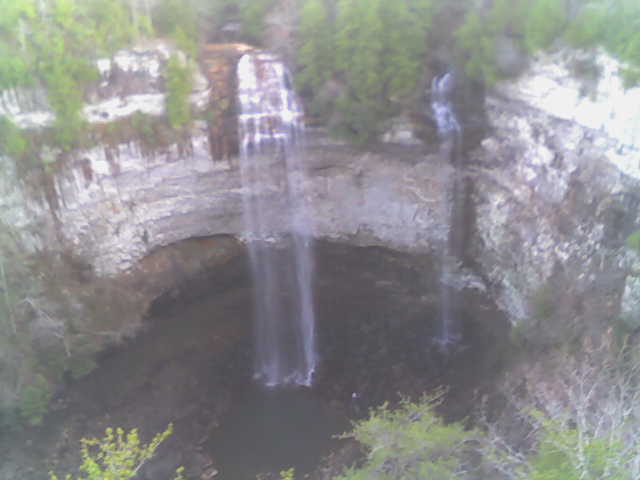 Fall Creek Falls, at 256 ft., that small white speck at the foot is actually a human.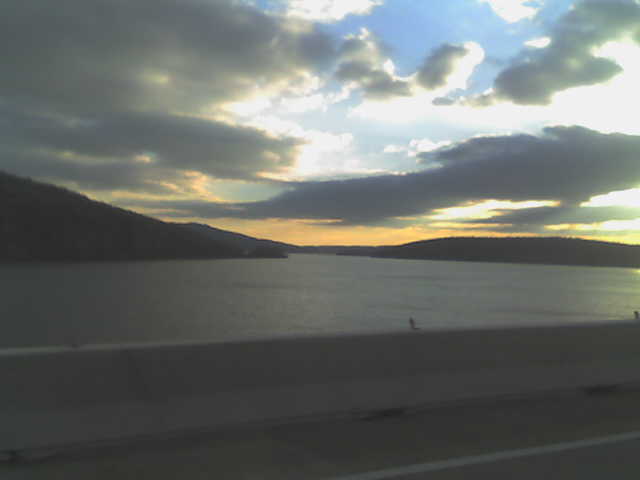 Nickajack Lake off I-24 heading into Chattanooga.
These are poor res, as they are just the cell shots. I have yet to extract the digitals. And even those could not possibly do The Lost Sea justice, but hey, you try taking pics of an underground lake.
In route to the Lost Sea, I was just a hop and a skip from the Straight White Stud-Muffin, and I was desperately tempted to pay a visit, shirk my biz responsibilities, see if I could get the locals to hang out at the tourist trap with me, but Shrek demanded that I focus. We did, after all, have work to do.
As we have gone "all eggs in" with this enterprise, and as my stress levels are reaching into the danger zone, I have adopted a new motto: That which doesn't break me will make me richer; getting there with sanity is gravy.